"

I was hooked the moment I saw Irish Dancing"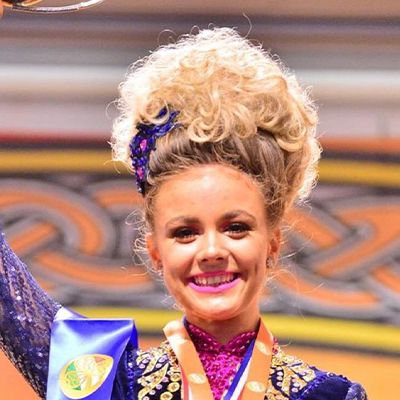 Chiara Kleo Edl - Austrian
CLRG - Sweeney mcavinchey, Germany
How long have you been dancing for and how did you first start dancing? 
I have been dancing for 12 years. I was 3 ½ years old when I first saw Canadian Irish dancers on the steers of downtown Vienna. I immediately fell in love with it.
What has been your favourite day in dancing so far? 
I think my favourite day would have to be the Oireachtas Rince na hEuropa (my regional Qualifiers) in 2018 in Amsterdam when I won them for the 5th time back to back.  
If you were just starting your dancing career, what would you tell your younger self? 
Push through, even if it's hard at times!
Do you have a favourite musician? If so who and why?
I love all musicians but my top favourites are: Kevin Murphy, Kristian Fisl and William Paterson as their tunes are very lively and beautiful. They also give me the feeling of dancing a Feis! 
Do you have a favourite tune to dance to? 
Definitely Kristian Fisl's "Chiara Slip Jig" and really just any Reel. 
What do you like most about dancing? 
My favourite thing would have to be dancing Reels as they are just really nice and lively and I love "flying around". I also love the feeling of dancing on stage as I like having the chance of bringing steps alive whilst performing them. Another thing I really enjoy is getting to travel around the world and meeting new friends everywhere I go!
Who is your idol/inspiration? 
My parents.
List accomplishments. What are your goals for the next few years?
I recalled at the Worlds in Greensboro as the only Austrian!
I won the Mainland European Championships 5 times in a row. 
My goals for the next years would be dancing my best and also doing well at competitions.
Other interesting things... I was a finalist in Austria's X-Factor "Die große Chance" and have danced a military Tattoo in Moscow. 
Apart from Irish dance, I also really enjoy Windsurfing :)
Photos